HOME
|
ABOUT
|
CONTACT


PacMaster S
Packaging Material Shredder
Free packaging material from old cardboard boxes
---
We sell PacMaster parts and offer repair services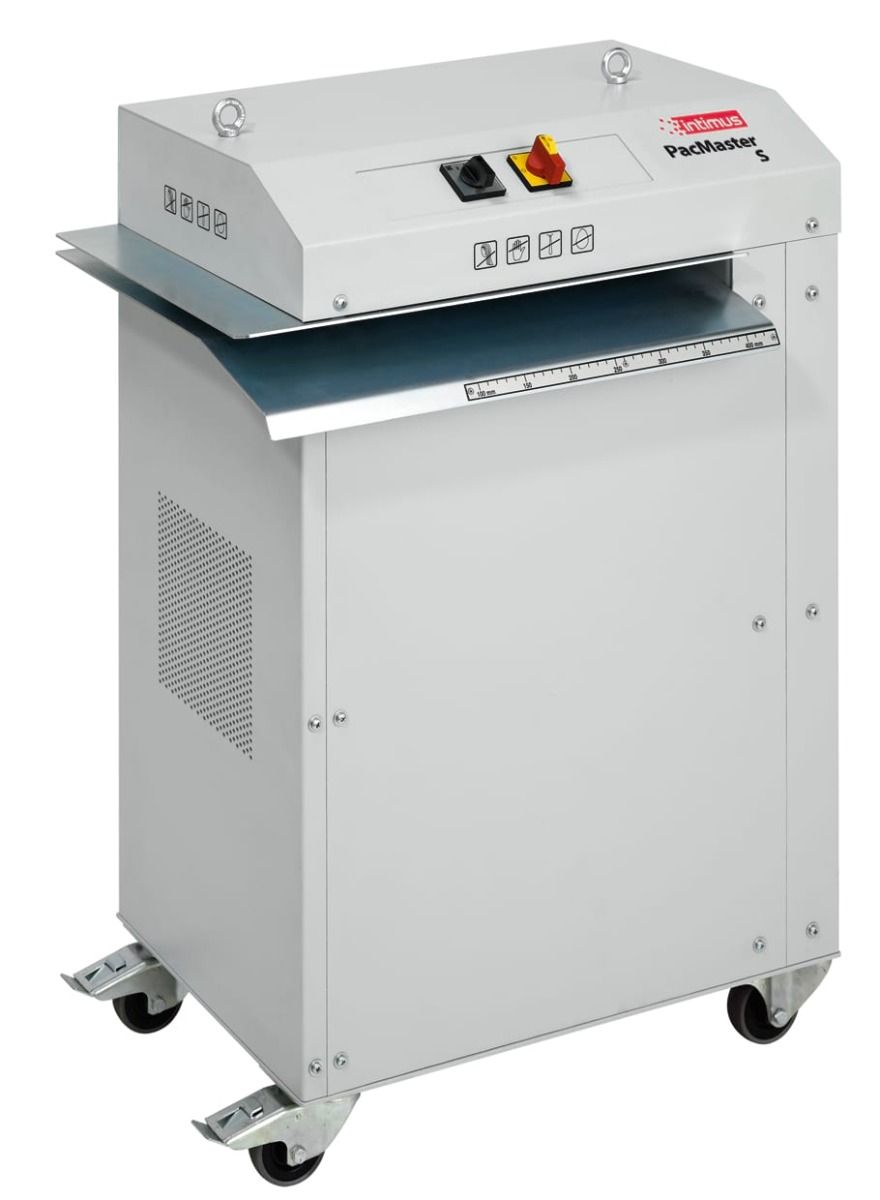 $6,194.64
Vacuum Attachment for dust collection
$608.00
---
---
Any organization that sends or receives packages is likely to be inundated with corrugated cardboard boxes. This packaging material is convenient and sturdy but what happens after it reaches the end of its useful life?
The intimus® PacMaster packaging material shredders provide for a unique type of corrugated recycling: they transform used corrugated cartons into valuable padding material and packaging filler. The resulting stuffing materials ensure reliable protection during shipping – even for sensitive and heavy goods. These practical filler material shredders pay for themselves quickly at any organization that receives and ships packages on a regular basis.


Economical and reliable, the PacMaster converts cardboard cartons into free large-volume stuffing mats suitable for packing the most sensitive goods for transport. The expensive disposal of used cardboard is eliminated to benefit the environment and your pocket.
The PacMaster is simple to operate. The lockable power switch is also an emergency stop switch. There is a rotary switch to turn the machine on and off and into reverse.
Cardboard boxes can be cut easily to the required size and any stapled or untidy edges removed fast with the integral cutter. This prevents staples from ending up in the packing material. There is an integrated size guide on the work surface to ensure accurate cutting of the cardboard to customize the stuffing mats to your packages. The patented unique cutting system transforms cartons into bulky, impact-absorbing, packing material. Depending on how flexible you want your material to be, up to 3 layers of cardboard can be processed simultaneously. With its 3.9 kW motor the PacMaster processes up to 19/32" (15 mm) thick layers of cardboard to maximum 16-47/64" (425 mm) wide stuffing mats of unlimited length.
With its solid body from thick sheet steel the PacMaster is perfectly prepared for the rugged use at the packing place. It has two fixed and two lockable steering castors with rubber wheels. These allow it to be transferred to anywhere quickly and easily and to be operated on uneven surfaces as well.

• Easily convert empty corrugated boxes into large-volume filler material suitable for packing even the most sensitive goods for transport.
• One pass operation -corrugated excess is trimmed off, and the packaging material is formed
• The mat shredder cuts cardboard boxes to the required size and removes any stapled or untidy edges
• On rollers for flexible use
SHREDDER COMES WITH A (1) YEAR WARRANTY ON PARTS
---
Specifications:
Electrical: 220 V
Power Consumption: 3Hp
Shred Type: Grid-cut
Shred Stamp Size: 5/32" x 4 3/8"
Capacity: (2) 3-ply boxes
Speed: 35.4 ft. per minute
Dimensions: 24 1/2" x 19 5/8" x 40 1/8"
Weight: 452 Lbs.
Accessories: 78819 Vacuum Kit
• Lockable master switch
• Size guide on the work surface to ensure accurate cutting of the cardboard to customize the stuffing mats to required format
• Extremely robust steel plate housing for heavy duty use at the packing station
---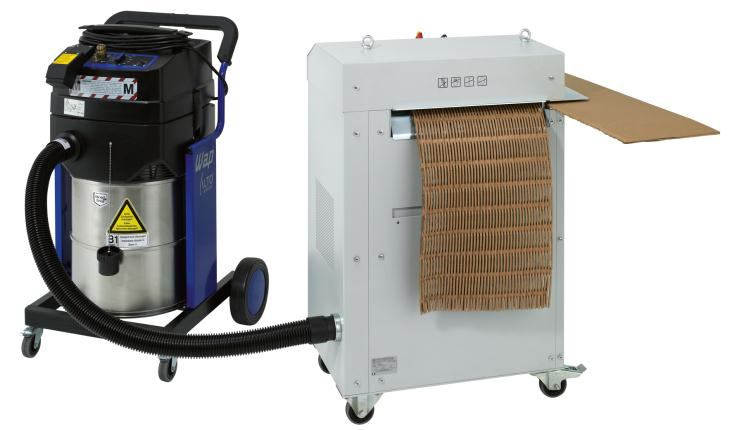 PacMaster shown with optional dust vacuum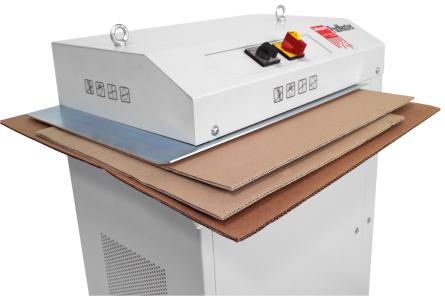 Run up to 3 sheets at a time for a thicker pad for heavy items
Equipment Leasing Available!

Click to download a Leasing Application
Questions? We are here to help! Please call 770-410-3456
---
HOME

|

ABOUT

|

CONTACT


Division of Express Worldwide, Inc.
Tel. (770) 410-3456
Georgia Main Office - Warehouses

Coast to Coast, including Canada


email: info@packagingconnection.com

Prices subject to change without notice.
© Copyright 1999-2021 packagingconnection.com and Express Worldwide, Inc., all rights reserved. The packagingconnection.com logo and name are trademarks of Express Worldwide, Inc.